New TGC T-Shirts and Hats Available – Just In Time For Christmas!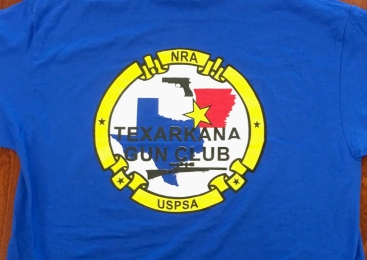 Just when you thought the perfect Christmas gift for the shooter in your life simply could not be found, introducing Texarkana Gun Club T-Shirts!
These beautiful blue shirts are available in L, XL, XXL and XXXL.
Sorry, no picture of the hats at this time.
Pricing:
L & XL = $20 each
XXL & XXXL = $25 each
Hats are $15 each.
Ron says mail-in orders are accepted.
TGC – New Shirt
P.O. Box 524
New Boston, Texas 75570
Happiest of all the Holidays everyone! And yes, that means Merry Christmas!