Thanks From The Club President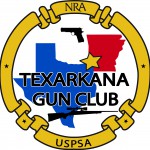 The 600-yard Rifle Range is about to open. I would like to take a minute to let everyone in the gun club know how this came about. It's because we are lucky enough to have a man who realized that our gun club was throwing money away renting land for a safe zone. He negotiated for the purchase of the land which was not the most popular club purchase ever voted on. He didn't care about his popularity and now the club has purchased the land. His idea was something that no other gun club in Texas has, a 600 yard rifle range. It has taken him almost two years to plan, agree to disagree, disagree, find a contractor and oversee the work with a group of four volunteers from the gun club. He was at the range every day to oversee the job and make decisions on any changes. Most of all he watched the clubs money. This was his first range to design, build and oversee. From the Texarkana Gun Club, thank you Ron Hoehn.
One other small note, while performing the task he also watched over our money and did the duties of Treasurer/Membership Director.
Thanks Again Ron
From the TEXARKANA GUN CLUB!