The 600-yard Rifle Range Is Open Monday January 1, 2018 – Read The Rules Please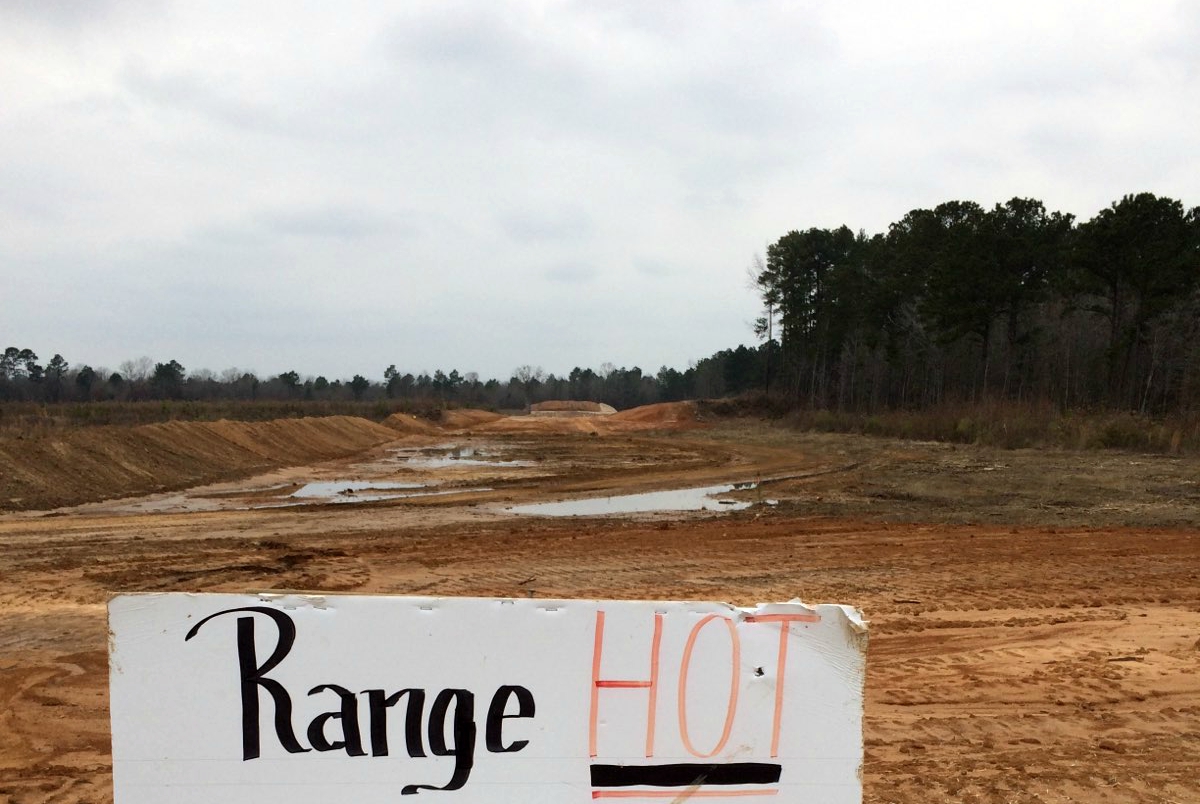 The 600-Yard Rifle Range will be officially open on New Years Day!
Thanks to Ron Hoehn, Roy Moore, Cody Barrett, Jimmie Abercrombie and Jim Peek for all their hard work. 
January 1, 2018,
will go down in Texarkana Gun Club history, these men worked in the mud all day on Saturday so the 600-yard range could be opened by Monday. A big thank you from all of us.
The following two signs are to be used at all times, if you don't understand what they mean ask someone.
Be Safe, look once then look again.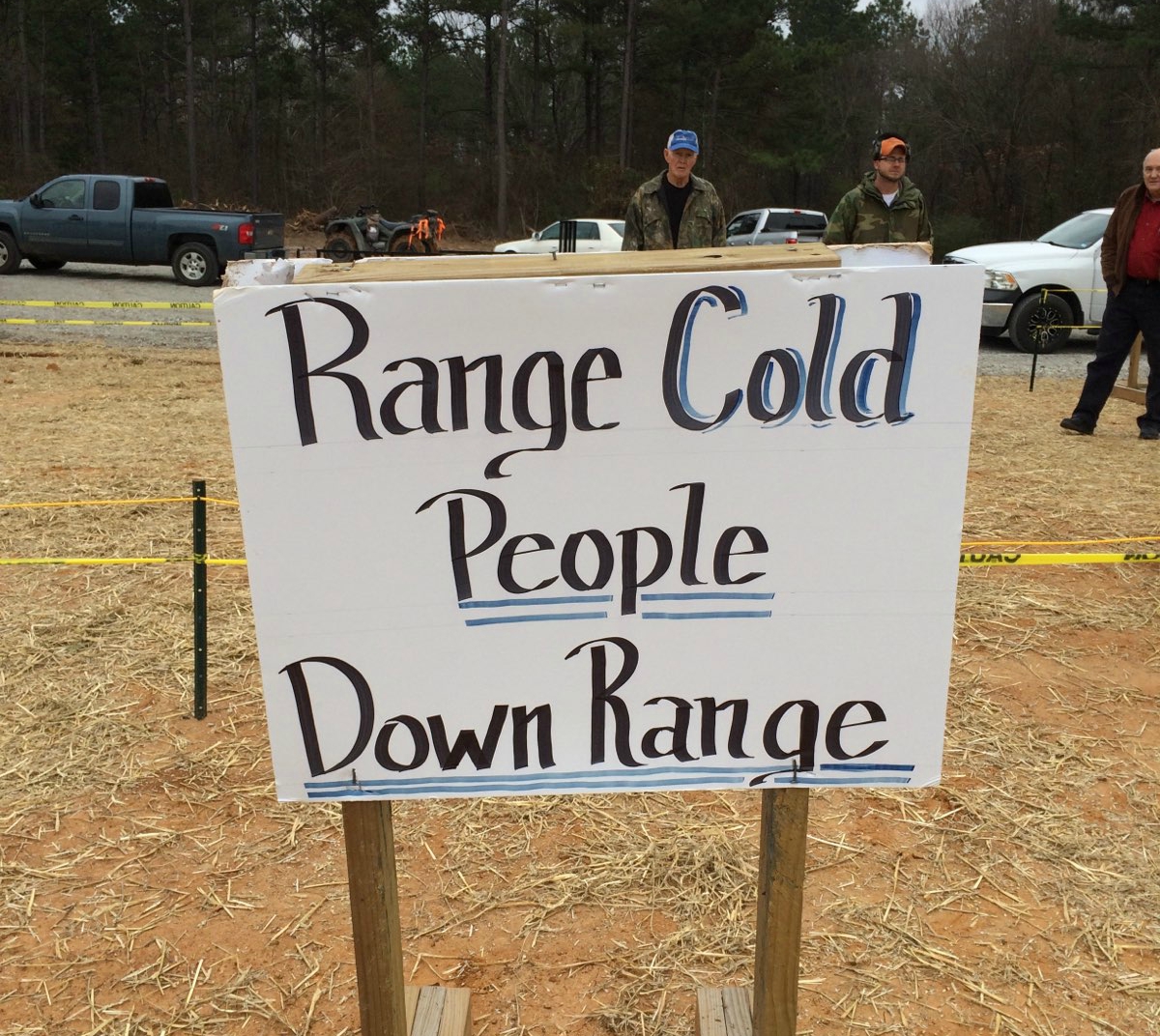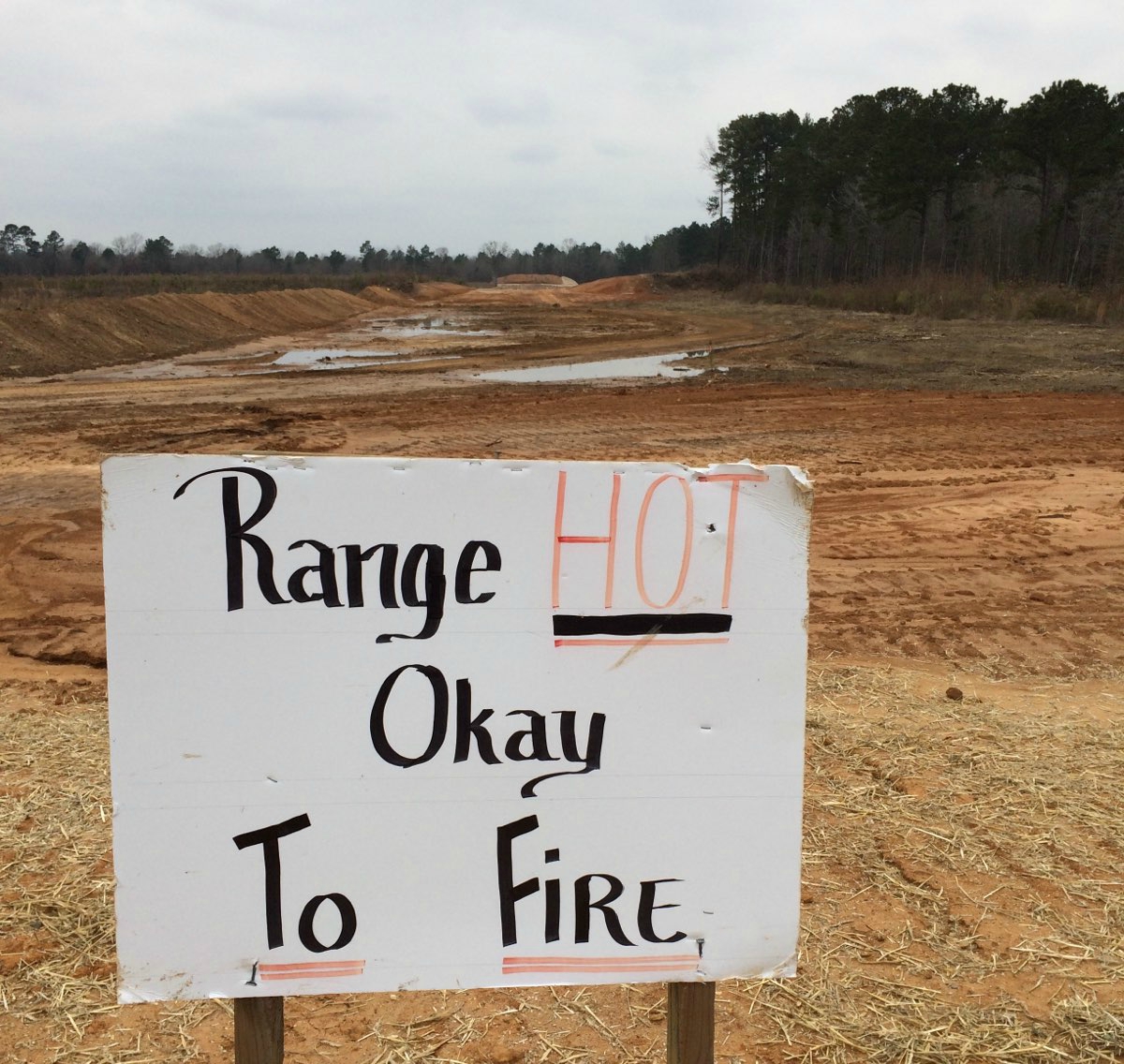 It is a walk on range only right now, no driving beyond the shooting pad  (NO TRUCKS, NO ATV ) FOOT TRAFFIC ONLY.
The first reason it is a walk on range only at this time is your club has given you FOUR sets of steel targets to shoot at;
300 yards you will find  4-6-8 inch steel plates

400 yards 4-6-8- inch plates (4inch plate at 400 yards is 1 MOA )

500 yards 6-8-10 inch plates

600 yards 10-12-24 inch plates
 feel free to walk down range to set up paper target, BUT PLEASE FOLLOW SAFETY RULES WHEN DOING SO.
Secondly, the range is still very wet.
---
REMBER SAFETY LOOK DOWN RANGE LOOK AT SAFETY SINGS LOOK DOWN RANGE AGAIN
600-Yard Rifle Range Rules
COLD RANGE: FIREARMS MAY ONLY BE HANDLED IN THE HOT ZONE.
FIREARM MUST HAVE CHAMBER FLAG in HOT ZONE EXCEPT WHEN FIRING.
PREPARING TO FIRE (SHOOT) – RANGE HOT SIGN FACEING PARKING LOT, CHAIN ACROSS ROAD LEADING DOWN RANGE.
VISUALLY CHECK DOWN RANGE, LOOK AGAIN. MAKE SURE NO PERSONEL OR EQUIPMENT ARE IN THE LINE OF FIRE.
WHEN FINISH FIRING, REPLACE CHAMBER FLAG.
IF YOU NEED TO GO DOWN RANGE TO CHECK YOUR TARGET, CHECK WITH ALL SHOOTERS IN HOT ZONE TO BE SURE ALL WEAPONS ARE CLEAR AND CHAMBER FLAGS ARE IN PLACE.
PLACE "RANGE COLD – PERSONEL DOWN RANGE" SIGN IN FRONT MIDDLE OF HOT ZONE FACING PARKING LOT, REMOVE THE CHAIN ACROSS THE ROAD.
READY RANGE FOR NEXT ROUND OF SHOOTING, REPLACE THE CHAIN GOING ACROSS THE ROAD, REPLACE "RANGE HOT" SIGN FACING PARKING LOT. RANGE IS ONCE AGAIN READY FOR USE.
GENERAL:
THIS IS A COLD RANGE IT IS ALSO A " DRY RANGE," one more time, it is a "DRY RANGE." If it has RAINED, SNOWED, HAILED or SLEETED, anything that makes the GROUND WET, or SOFT, DO NOT DRIVE PASSED THE HOT ZONE. We have a nice trail for a road that will work just fine if only used in DRY WEATHER. IF you RUD the road the club will expect you to "PAY" for repairs. PLEASE remember this is a Gun Range, not a MUD Bog.
Please clean up when you are finished shooting, including paper sticks and any trash. Please leave the range cleaner then you found it.
If you have any ideas for range improvement, let us know. Come to a meeting, they happen on the 4th Tuesday of each month except December.