Plinker Plus In Search of New Match Director As Helen Humber Steps Down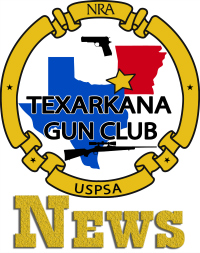 After many years of service, Helen Humber is standing down effective 2/1/2018 as match director of the Plinker Plus rifle matches that are scheduled to begin again as of the 4th Saturday starting in March.
We all owe Helen and Richard a big thank you for many years of faithful service to this gun club in many ways, the Plinker Plus match is just one of them. If anyone would consider taking up the challenge Helen is willing to assist in the transition. Give her a call if you are interested at 903-824-8221.