Thanks To The Volunteers – Note From The Prez.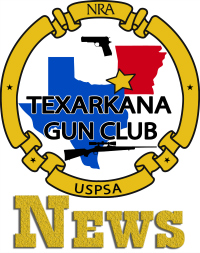 None of these matches we do at the Texarkana Gun Club just magically happen, it takes commitment from Match Directors and those volunteers who show up each month and help build the stages.
I want to publicly thank each and every one of them from TGC and those competitors that show up early help out as well. We truly love providing these competitions for area shooters we just want everyone to know there's a lot of work that goes into them each month.
Jim Taylor
TGC President