TGC News & Notes for July, 2018 – From the President's Phone and More!

Happy Birthday America, and happy July TGC Members! With the new month comes new things and reminders about upcoming things:
Gold Key Membership – August is Officer Elections And Membership Renewal Month
Gold Key Memberships:
With the Bonnie & Clyde Steel Shootout coming in August we have an opportunity for someone to get a real bonus in their TGC Membership for the coming year. Advertising sales! Before you recoil in horror, it's not that hard to do, the prices are very reasonable and have a good value in the shooting community. B&C Stage Sponsorships range from $75 – $300 and include physical banners on the shooting stage and ad banners on the website. Top salesperson will receive the highly coveted and just created Texarkana Gun Club Gold Key Membership for one year! What the heck is that you ask? Glad you asked… The Gold Key Membership includes Club Membership dues for the year and entry fees in any and all matches you wish to participate in for that same year. Nice huh?
For more information contact Club President Jim Taylor
---
Officer Elections:
TGC Officers are elected every two years and that time is coming up again at the August 28 meeting. If anyone is interested in running for an Officer position they must notify Club President Jim Taylor between now and the meeting this month on Tuesday, July 24.
Ron says that if anyone is interested in the either the Treasurer or Membership Director positions, those duties can be split up again.
---
August is Membership Renewal Month:
Reminder postcards will be sent out soon about membership renewal coming up at the August 28 meeting as well. We will again be opening early for that meeting as we have for several years running now. Please bring your check or cash for $75, your old gate key and proof of current NRA membership.
---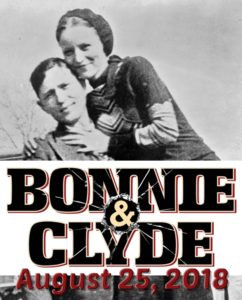 Volunteers Are Needed!
Bonnie & Clyde Steel Shootout needs volunteers to work the event on Saturday, August 25. Set up, tear down, food handling, Certified Range Officers, etc. If you can help us out please let the Match Director know as soon as possible. Jay Tucker
There's still time to get classified before the B&C, we have our regular Steel Challenge match on July 14 and then again on August 11. It only takes one match to get your starting classification in USPSA Steel Challenge. Don't forget, you have to be a member of USPSA to shoot in the B&C Steel Shootout. Get more details here.