Plinker Plus Match Adding AR's In October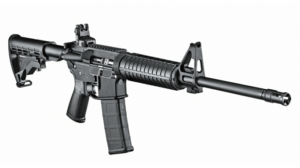 The Plinker Plus Match Director is excited to reveal that on their October 22 match they will include an AR15 side match!
There will be 2 classifications:
Non magnification (includes iron and non-magnified red dot sights)
scoped sighted
This side match will be shot bench rested on 100 yard targets using 223, whisper, etc. Sorry, no AR10's.
Sounds fun, yes? So dust off the AR and we'll see you at the range October 22!
For more info contact Helen or Richard Humber.