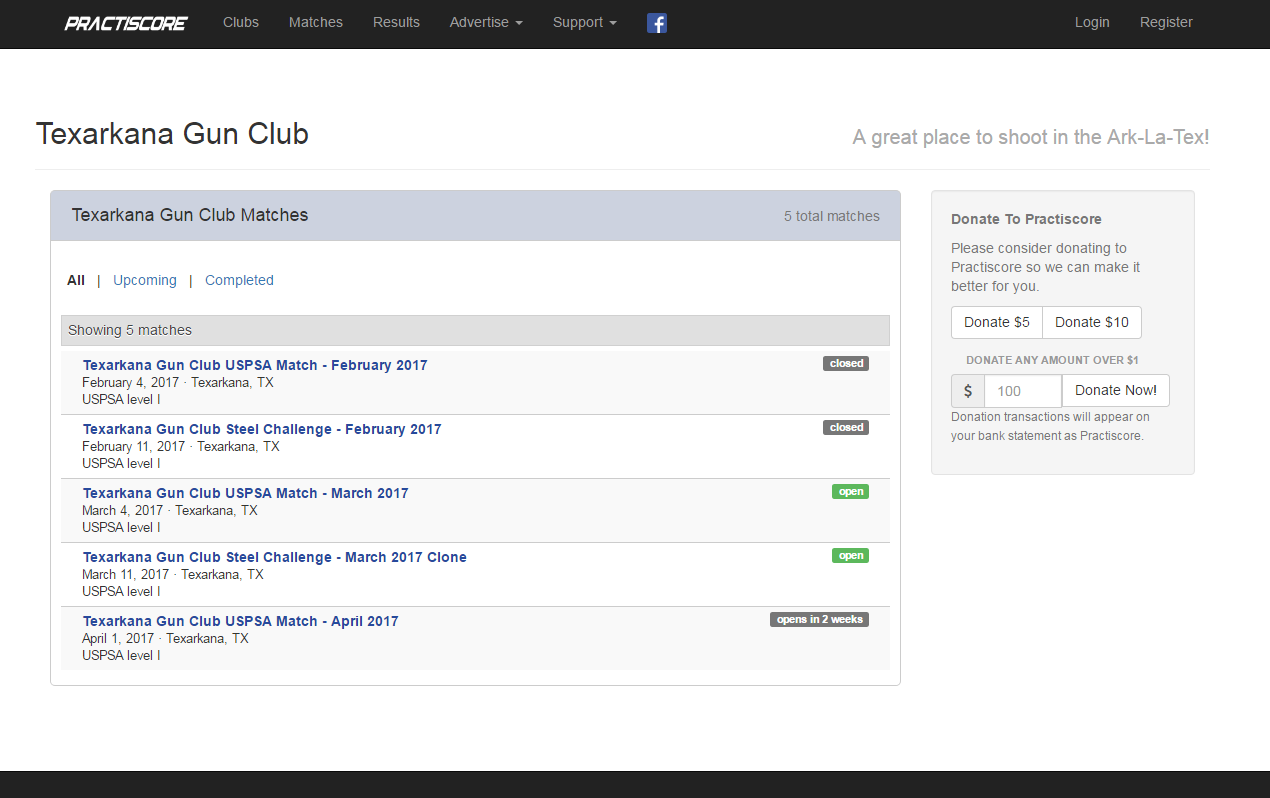 Registration has been made easier for our shooters at the Texarkana Gun Club this year by adding pre-match registration and squadding using Practiscore.
Even though we are still on the learning curve, we're getting there, so if you plan on shooting in the March USPSA match or the Steel Challenge match, click on the links below and sign up early so we know you're coming.
Squads may have to change depending on conditions and turnout on match day, but if you are travelling with friends to shoot in our matches we will do our best to make sure you get to do just that.
March 4 USPSA – Practiscore.com
March 11 Steel challenge – Practiscore.com