Range Officer Class Scheduled for February!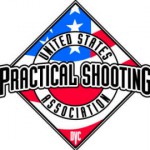 Anyone interested in becoming a USPSA Certified Range Officer, now is the time to sign up.
This will be a Level 1 Range Officer Seminar that will take place on Saturday and Sunday February 21 & 22. Classroom on the Saturday, Shooting on Sunday.
The Saturday class will start promptly at 8:30 A.M. with the registration of students. The instruction will start at 9:00 A.M., and the first day will end around 5:00 P.M.
Shooting will take place on Sunday.
All students will need to bring a rulebook and a notebook for use during the seminar. I will ship a few extra rulebooks with the course materials for those who might have misplaced theirs, but ultimately the onus is on the student to provide his/her rulebook for class. Students must be current USPSA members, but they may renew or join at the seminar.
The fee for each student is $40.
If you wish to join us for this rare oportunity please download the application below, fill it out and fax or email it to Greg Cook.
Fax: 903-838-9439
Email: gcook@cookdrywall.com