Bonnie & Clyde 2018

PRESENTS

The Bonnie & Clyde
Steel Shootout
A Level II Steel Challenge Match
Texarkana Gun Club
August 25, 2018
---
Bonnie & Clyde's shootout here in the Ark-La-Tex didn't go well for them, we think you will have a much better time.
---
Match Description: B&C Steel Shootout is a Level II Steel Challenge match and will feature all 8 standard stages of steel ringing fun and a chance to win prizes from the prize table, plus trophies, medals, ribbons and more! As this is a Level II match all shooters must be members in good standing of USPSA. You can join USPSA right up to the day the before the match. You do not have to be Classified. Unclassified shooters can participate in this match. You can join USPSA by clicking on this link, membership costs as little as $25.
Prize table is taking shape: Each shooter will receive a ticket for each gun they register for the match, the maximum is two guns so the most prize table tickets you can get are two. As of 7/5 these items are on the prize table:
5 Ruger 1219 .22 rifles, a Yeti Cooler, Hunter Gold Shooting Glasses, Duelling Tree, Dillion Digital Scales, Hogue .22 Tactical Stock, 12 – 500 count boxes Bayou Bullets, 2 – 50 count boxes Barnes Bullets 6.5, 1 – 500 count box 9mm bullets, 1 – 500 count box .45ACP bullets, 1000 count box Small Pistol Primers.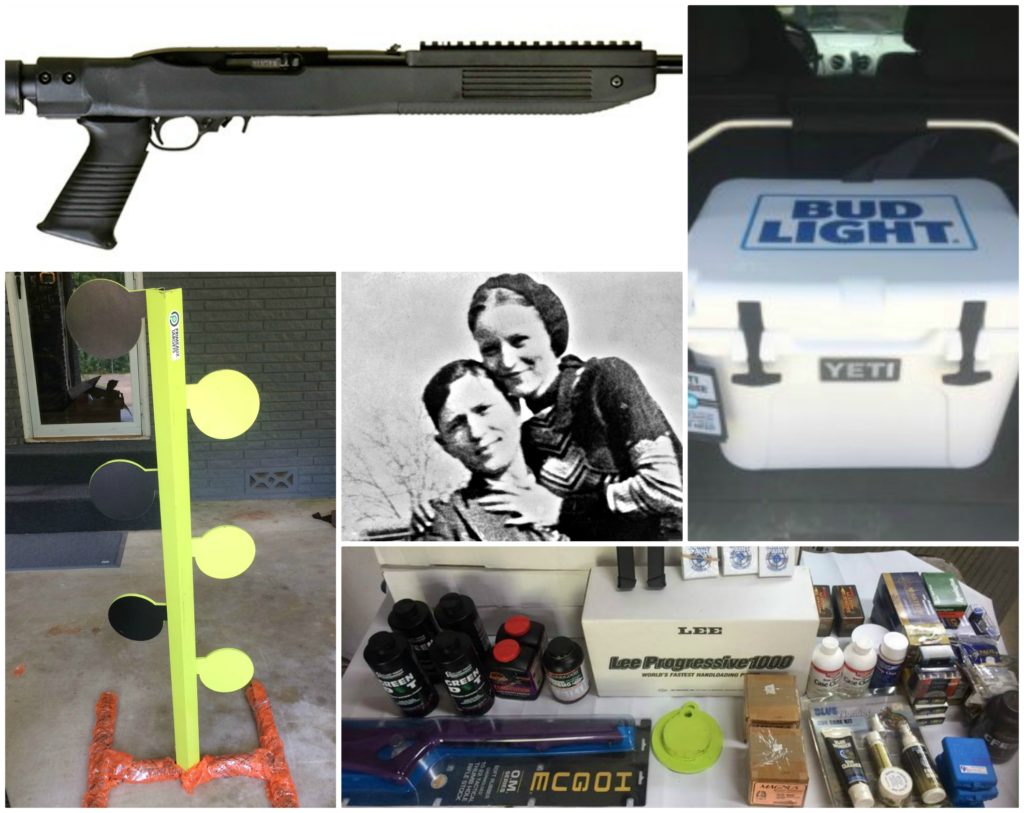 Stage Sponsors Include:
Registration Fee: $60 per gun, maximum of 2 guns per shooter, total participation maximum is 100 guns. Registration will end when 100 competitors or 100 guns is achieved, whichever comes first. Additionally, one meal ticket will be issued for each gun registered.
Guns Allowed: .22 rimfire pistols & rifles, centerfire pistols, Pistol Caliber Carbine, basically any gun usable in a Steel Challenge match.
Squading: This is an non-squaded match: You can squad with your buddies if you wish, however if a stage is open and you haven't shot it yet, jump in. All shooters must have started shooting the match by noon.
There will be eight stages of fire:
Accelerator
Pendulum
Five To Go
Roundabout
Showdown
Speed Option
Smoke & Hope
Outer Limits
---
B&C Shootout Details
Gates open at 7AM, shooters briefing at 7:45, shooting begins at 8AM.
Online Registration opens: June 11, 2018 @ 12:00 PM, Registration closes on: August 20 @ 6:30 PM CT
Meal tickets will be given to each competitor, other concessions will be available for spectators and volunteers as well.
Match starts: August 25 @ 8:00 AM, all shooters must begin the match by noon. All shooters should be finished by 5:00 PM
Location: Texarkana Gun Club, Maud, Texas
Safety Reminder: All shooters and even spectators must wear eye and hearing protection.
---
Travel Arrangements

The Official B&C Match Hotel is the Hilton Graden Inn on Cowhorn Creek just off I-30 in Texarkana, Texas. Click on this link, or call 903.255.4642 and tell them you are reserving your room for the Bonnie & Clyde Steel Shootout to receive your special room rate.