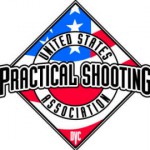 We can't thank everyone enough for showing up on a day that just looked to be awful weather-wise and pretty much turned out that way before it was all over.
Thanks to all those that stayed and helped breakdown the stages, that was a particularly sloppy job today.
For your combined scores click here – TGC USPSA for July 2015
Click here to see stage breakdowns and more detail.